Favourite Dog Games
For our loyal customers and those who joined us lately we created this FREE Newsletter, which you can subscribe for right here on this page! This is our archive of all sent Newsletters for you not to miss something topical or important. Join us, learn everything you're interested in, get to know more about your dog's life and features and enjoy reading this entertaining, yet informative source!!
Today we are speaking of your dog's favourite games!
Cane Corso is a beautiful and intelligent breed. Some say they are "more human" than other dogs.
I believe you wouldn't object the fact that Cane Corso dogs express their emotions vividly. Their sorrow or depression cannot pass unnoticed. They may "pout" when feel unjust attitude, and when they are happy they will show their joy "overtly and in huge abundance".
Perhaps you've noticed even a kind of "games" your Cane Corso has chosen "to give vent" to his temperament?
An overview of devoted Cane Corso owners' comments has resulted into the list of endearing breed "games": morning games - "Don't let him get up from his bed!",'Let's scare the Mailman!', other games - "Let's charm the public!", "Who's the loudest barker?" & 'Drool as though he never feeds us!'. One more game which cannot leave anyone indifferent, I believe, is "Take me in your lap" :-)
- Is it something your dog loves to do as well? Does he love training? We are sure he loves! And the information below will help his Master to train his dog even more efficiently.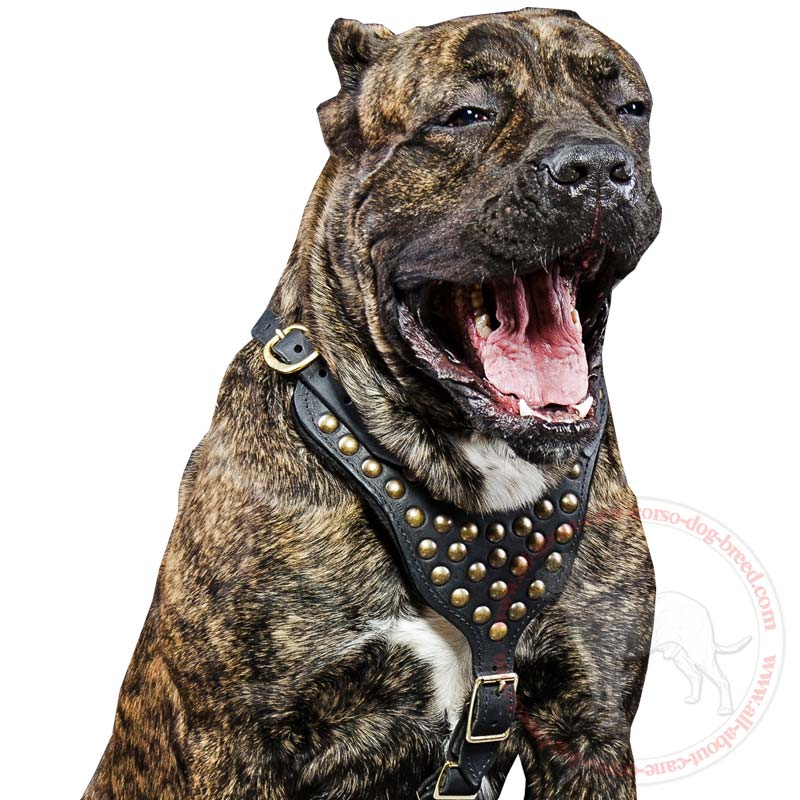 How to Choose Cane Corso Puppy
Be very careful in the procedure of choosing a puppy. Meet with your future puppy's owners. Ask them to let you see the puppies at the period of their activity. It will be better if you spend one or two hours playing with them...
---