Spring Leather Equipment for your Cane Corso
For our loyal customers and those who joined us lately we created this FREE Newsletter, which you can subscribe for right here on this page! This is our archive of all sent Newsletters for you not to miss something topical or important. Join us, learn everything you're interested in, get to know more about your dog's life and features and enjoy reading this entertaining, yet informative source!!
Dear [fname]
At last! Happiness spring - cleans the heart!
Spring gives us thousands of opportunities to enjoy life. If the weather is fine even a usual evening dog walking turns precious. What to say about training?
This Spring we've prepared comfy and practical training gear for your Cane Corso. Be decisive! Upgrade his sportswear and join the all-around sports marathon! It's your and your dog's time to live this Spring to the fullest!!
Please, take a look at our Spring Suggestions for your beautiful Molosser!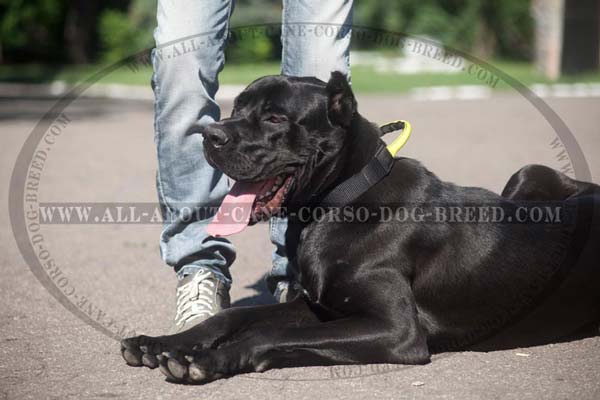 Teach Your Cane Corso How to Behave when Taking Him for a Walk
The main thing in Cane Corso training is to pay enough attention to your dog and to help him to form his own attitude to people. Don't imprison your pet in one territory. Try to take him with you for walking as often as possible so that he could learn how to behave with other people, dogs, transport and not to be coward (it may happen because of wrong training).
---